"We're a practice that has focussed on delivering high quality residential projects since 1994."
ARCHITECTURAL SERVICES
Utz-Sanby Architects has a broad range of experience and is interested in all types of architectural projects, including one-off houses, alterations and additions, heritage listed buildings, commercial premises, corporate fit-outs, multi-residential developments and re-use. 
We provide a full Architectural Service for the duration of the project. This means we are involved throughout, from initial concept to completion of the finished product, covering the following progressive stages.
• Initial sketch designs
• Submitting a Development Application to Council
• Design Development
• Preparing Contract Documentation
• Tendering and Negotiation
• Contract Administration
These services are fully explained in our Client-Architect Agreement, which must be signed upon engaging the services of Utz-Sanby Architects.
Because the uninitiated design and construction process can be extremely daunting, we endeavour to communicate, educate and assist our clients throughout the process, so that the experience of designing and building a new home or project is a rewarding and satisfying one for everyone involved.
PRE-PURCHASE SITE VISIT
For advice regarding the development potential for the site, to help the client make an informed decision prior to purchase.
FEASIBILITY STUDY
To examine the following:
Analysis of brief and budget
Assessment of Council constraints.
Preliminary Opinion of Probable Cost
May include initial Conceptual Design
INTERIORS AND FURNITURE SELECTION
Our full Architectural Service includes selection of internal finishes, colours, tiles, lighting, sanitary and tapware and door hardware. We can also advise on selection of furniture, fabrics, blinds and lighting.
Many people believe that Architects are only involved in designing the 'outside' of a building, however we cannot separate the interior from the overall design concept. We always have a clear vision for the interiors of the houses we design and believe that a unified design approach results in a more cohesive and successful project.
THE DIRECTORS
KRISTIN UTZ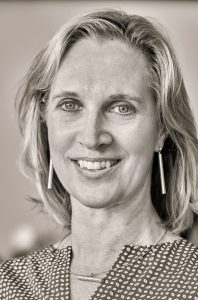 B. Sc., B. Arch. (Hons. 1st) – The University of Sydney

Kristin graduated from the University of Sydney in 1990 and immediately left Sydney to work in London. She worked at Bennetts Associates for the next three years, before working in Hong Kong for a short period and returning to Sydney with Duncan Sanby to establish their own practice in 1994.
Kristin has experience in the commercial, hospitality and residential sectors and has been an integral part of the practice over the last 20 years. She enjoys working closely with clients, builders and sub-contractors to produce buildings that are tailored to the individual needs and budget of the client, as well as making the most of the attributes of the site.
Kristin also enjoys writing as a guest contributor for Universal Magazines, being involved with education and training at both, secondary and tertiary levels, and assisting with other professional community organisations on a voluntary basis. These include the Australian Architecture Association and the Alumni Association of the Faculty of Architecture, Design and Planning at the University of Sydney.
DUNCAN SANBY
RAIA, NSW Architects Registration Board
Nominated Architect No. 6227
Dip. Arch. (Dist.), B. Arch. (Hons.) – Brighton University
Duncan grew up in Derbyshire, UK and attended university in Brighton where he completed his degree in architecture. Following university he worked for Bennetts Associates in London from 1989-1993 then Sir Norman Foster and Partners in Hong Kong followed by Cox Richardson in Sydney before establishing his own practice, with his wife Kristin Utz in 1994.
His experience is extensive, ranging from small alterations and additions, to large commercial developments. He has always loved the process of design and construction and continues to produce buildings with particular attention to documentation and detailing. His focus over the last twenty years has been in producing one-off, custom designed and impeccably built homes around Sydney and in regional NSW. Duncan is passionate about producing great design at an affordable price and goes to great lengths to ensure client's budgets are met, without compromise.
TESTIMONIALS
We used Utz-Sanby for a 2017 renovation of our semi. Utz-Sanby provided multiple design iterations to ensure we chose the most optimal layout for our budget. We love our renovated house, and after living in it for a year there is nothing we would change. We also tasked Utz-Sanby with tendering and construction. The project was completed on time and on budget. Utz-Sanby's detailed specifications gave us the confidence to partner with the cheapest quoted builder, and they were excellent. Their experience meant that we had made key decisions and material choices ahead of time, never holding up the builder. Utz-Sanby were great. We would highly recommend them.
My husband and I employed Utz Sanby architects to design a new home on a corner block with views over the park and bay after viewing some of their completed homes in magazines. We gravitated towards them for their usage of steel, open plan living and usage of louvres. We found them very easy to deal with understanding our brief and working through the process in a professional thorough and practical manner. From the time Duncan produced the model of the house we were excited and we enjoyed the entire process. Duncan's initial budget was close to the bottom line and It certainly was a good experience working with the team at Utz Sanby. The result is outstanding and even now 4 years on we love waking up in our home. Thanks for the adventure and sharing this with us especially on Grand Designs Australia.
It only took a couple of meetings with Duncan Sanby for him to design and present a model of our future rural property, which captured our aims beautifully. I appreciated the time put into the planning details (which left nothing to guesswork and interpretation) and the excellent choices of builder and key suppliers. Duncan and Kristin, his wife, suggested many good ideas (such as our fire pit and day beds) and choices of colour scheme and finishes which were of excellent quality and taste. During the planning, Duncan collaborated with the builder to engineer substantial cost savings. During work-in-progress he worked closely with the builder and landscape architect and communicated regularly with us. I can honestly say there were no disappointments; only delight with our completed home.
As a professional architectural photographer, I have been commisioned to photograph several of Utz-Sanby's projects since 1998, with the most recent one just a few weeks ago. Duncan and Kristin are truly great people to work with. All projects I had the privillege to photograph over almost two decades were taylored to the specific needs of their clients, extremely functional and aesthetically-appealing, each different and yet all recognizable by their own and unique "Utz-Sanby style". I would happily recommend them to anyone looking for an architect gifted with not only  immense creativity but known for their impecable work ethic, integrity and ability to create masterpieces without compromising functionality and aesthetics. The volume of their work can only be a testimony to that.
Having worked with some Australia's top architects, I can honestly say that Duncan & Kristin are unique in their approach to delivering inspiring architecturally designed homes. In part, this is because they are able to provide high-end, progressive architectural solutions without compromising the client's brief and budget. Added to that, their thorough approach to documentation is second to none. It clarifies scope and detailing, revealing all budget and architectural issues prior to engaging the builder. This places both their clients and builders in the best possible position going into the project. Duncan & Kristin's approachable and inclusive attitude makes being part of their project team a pleasure. It also means that they are willing to consider alternative ideas for buildabilty and longevity, whilst never compromising the architectural integrity. The projects I have completed with Utz-Sanby were successful on every level, I enjoyed them immensely, and I know the clients agree. Unfortunately, this can be rare in our industry - but on a Utz-Sanby project, it seems to be a given.
Duncan was always a pleasure to work with. His plans were very accurate and detailed which meant there was no need for guess work from the builders. Utz Sanby have a high level of knowledge and experience when it comes to building a house which is comfortable, works with the environment and that just makes sense. Our home at Whale Beach turned out exactly as planned, within budget and with no compromises. It elicits admiring looks and photographs from people walking past every day. CAD 3 D drawings and multiple designs and models were provided in the design phase which made our decisions very easy to understand. Duncan was always eager to listen to my suggestions and incorporate them into the design. I did not ever feel that he was pushing me into creating a trophy house for his portfolio but rather a home that suited our family in every way. I highly recommend Duncan and Utz Sanby to anyone considering building a new house.
My wife and I used Utz-Sanby architects for our house at Whale Beach on Sydney's Northern Beaches following their design of a beach house for mutual close friends in Warriewood. Our block was in an iconic position at the beach and our house was to replace a well recognised but totally impracticable house to which to retire . Circumstances meant we had limited funds but Duncan and Kristen produced a wonderful eyecatching and practical design which continues to be admired nearly 20 years later. Utz-Sanby managed the construction on a challenging site with great efficiency and charm. We continue to admire the houses they continue to build in our area.We would highly recommend them.