"We're a practice that has focussed on delivering high quality residential projects since 1994."
Utz Sanby Architects is an award winning practice focused on delivering high quality residential projects. Established in 1994 we have a reputation for delivering great design, service and buildings. We are are passionate about design that enhances the lives of our clients, resulting in a positive change to how they live.
We provide a full architectural service for the duration of a project, from initial concept to completion, covering the following progressive stages:
Initial sketch designs
Submitting a Development Application (DA) to council
Design development
Preparing contract documentation
Tendering and negotiation
Contract administration
Because the design and construction process can be daunting, we endeavour to communicate, educate and assist clients throughout the process, so that the experience of the design and build is both rewarding and satisfying.
Additional services that we provide include:
Pre-purchase site visits – for advice regarding the development potential of a site, in order to help make an informed decision prior to purchase.
Feasibility studies – including: analysis of brief and budget; assessment of council constraints; preliminary opinion of probable cost, which may include initial conceptual design.
Interiors and furniture selection – our full architectural service includes selection of internal finishes, colours, tiles, lighting, sanitary and tapware and door hardware. We can also advise on the selection of furniture, fabrics, blinds and lighting.
THE DIRECTORS
KRISTIN UTZ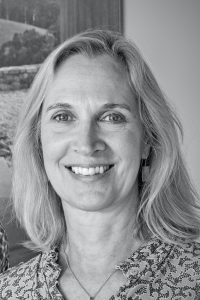 B. Sc., B. Arch. (Hons. 1st) – The University of Sydney ARB Reg No. 10181

Kristin is a registered architect and co-founder of Utz Sanby Architects, established over 25 years ago. She has worked as a Design tutor at the University of Sydney since 2015 and has been Chair of the Alumni Committee since 2014. She has always been involved in the wider profession and has a keen interest in promoting architecture, education and mentoring beyond the running of the practice.
Utz Sanby Architects has a reputation for delivering great design, service and have successfully delivered well over 120 beautiful and innovative buildings with design integrity throughout Sydney and NSW. We enjoy the process of collaboration that is essential to making buildings and value the work of everyone involved in the process.
DUNCAN SANBY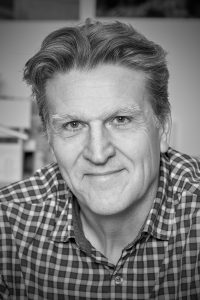 Dip Arch B Arch (Hons) , AIA A+ member
ARB Reg No. 6227
Duncan grew up in Derbyshire, UK and attended university in Brighton where he completed his degree in architecture. Following university, he worked for Bennetts Associates in London from 1989-1993, then Sir Norman Foster and Partners in Hong Kong, followed by Cox Richardson in Sydney, before establishing his own practice, with Kristin Utz in 1994.
Duncan's experience is extensive, ranging from small alterations and additions, to large commercial developments. He has always loved the process of design and construction and continues to produce buildings with particular attention to documentation and detailing. His focus over the last twenty five years has been in producing one-off, custom designed and impeccably built homes around Sydney and regional NSW. Duncan is passionate about great design at an affordable price and goes to great lengths to ensure client's budgets are met, without compromise.
OUR VALUES
Our architecture has found a niche of clients who, in many ways, are like us. They are people who enjoy family, beauty, climate and nature. They value craftsmanship and appreciate the skills of others yet are busy living their own lives. Our clients seek an architectural practice that will deliver homes that enrich and enhance the everyday rituals of living and become a backdrop for their lives. The high number of repeat clients we have is testimony to how our service is delivered.