The blog has been very quiet, lately… But that is because we have all been busily working away, sketching schemes, preparing development applications, meeting clients, administering contracts, tendering and negotiating, tweaking detail drawings, making models and drinking coffee!
As a result, there has been some exciting progress a range of projects, with finishing touches being applied to the house at Kangaroo Valley, the Manly Lagoon House  and Artarmon House having just been completed, and construction well underway at Palm Beach and East Lindfield.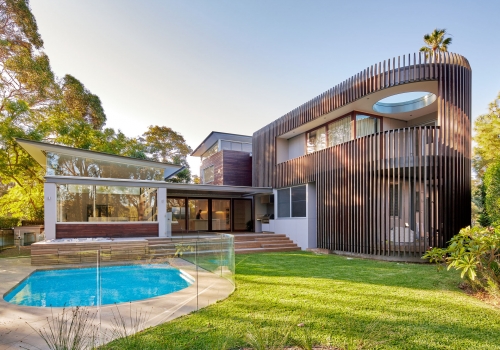 COMPLETION AT MANLY LAGOON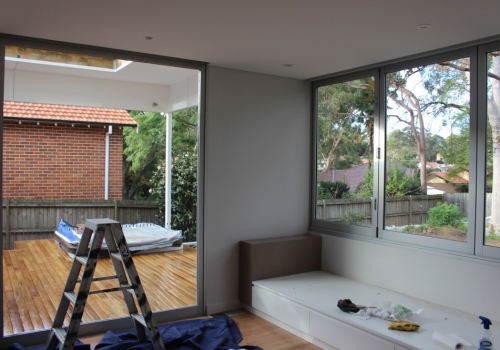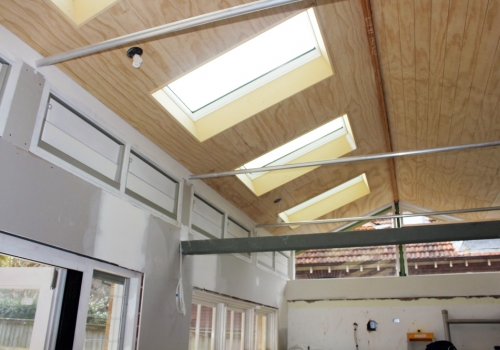 CONSTRUCTION AT EAST LINDFIELD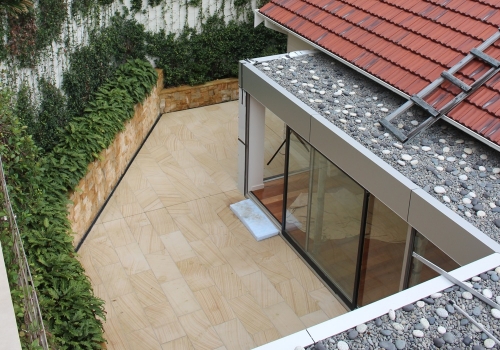 CONSTRUCTION AT PALM BEACH
Still in their design stages, are projects currently at Mosman, Roseville, Balmain East and just down the road from the office at Neutral Bay.
Situated on the spectacular Beauty Point in Mosman, is the site for a large new home – the second we have designed for the growing family.
After progressing through various design concepts with the client (using drawings, physical models and CAD models), we have submitted a design to council (development application).  Soon, we will begin on the detailed design!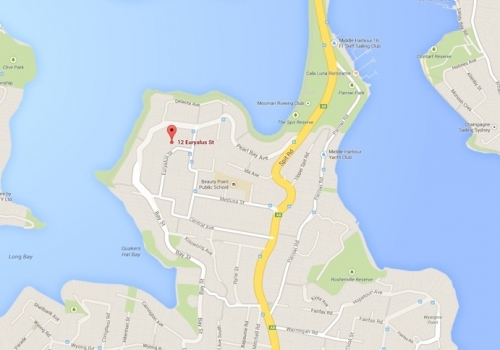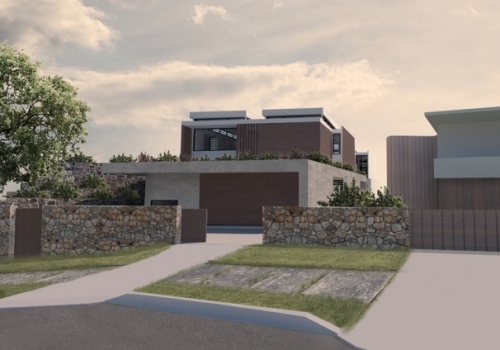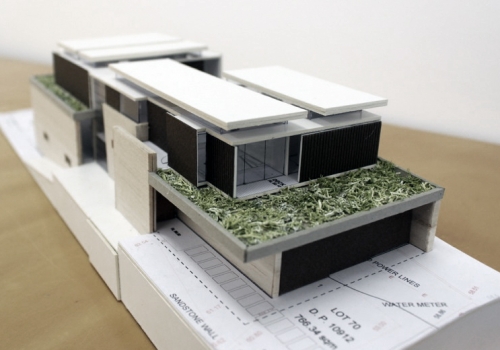 And in the suburb of Roseville – in the North Shore – is a project centred on linking an existing house to its garden through new living and recreational spaces, allowing the residents to be able to make the most of their beautiful site.
The renders below, show our progress to date.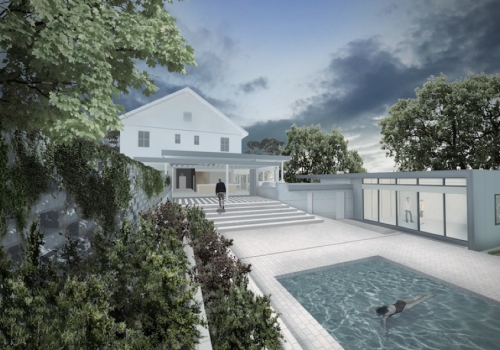 NEW NORTH-FACING POOL + TERRACE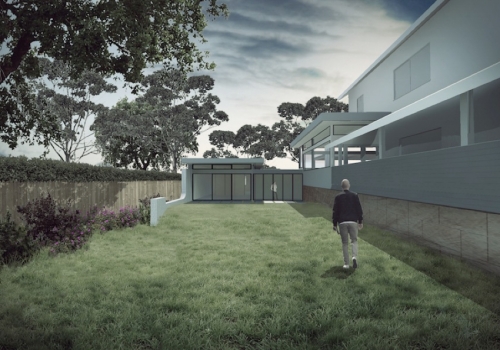 EXISTING FRONT GARDEN TO REMAIN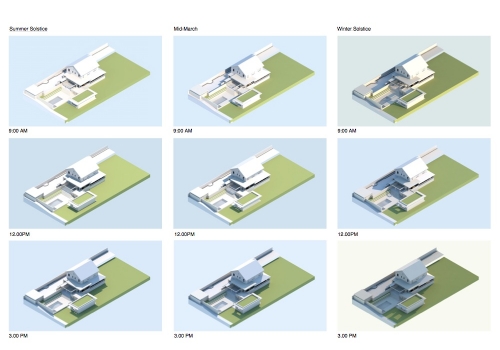 Across the waters, down in Balmain East, is another design underway.  The renders below, show the design as it stands.
In order to give the client a realistic representation of the potentials of their future home, we have also directed a walkthrough film of the design.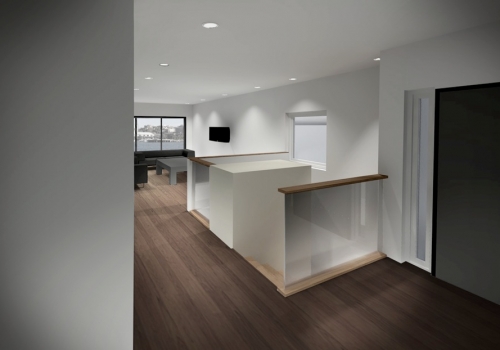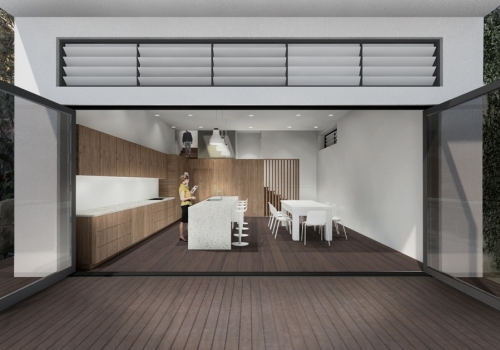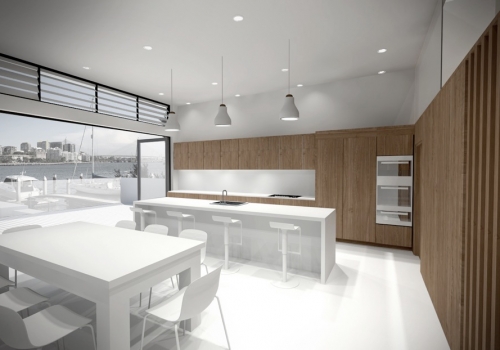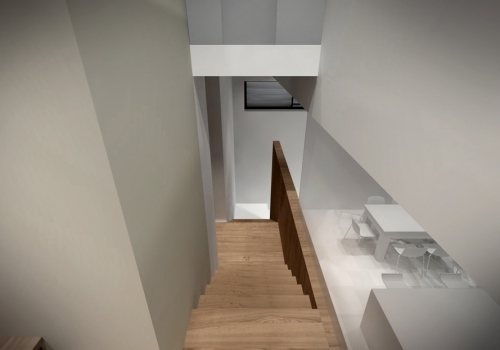 Closer to home, at Neutral Bay in the lower North Shore, is a semi-detached dwelling, for which we are designing an extension.  It has also recently been submitted to council for D.A..  The renders below (created with CAD software) show early design iterations, at which stage we were testing ideas.