It's been around two months since work has begun on site for this fantastic new house in Kangaroo Valley. Views are across the valley to the north and east, and the site is cradled by the National Park to the west. There is a tight deadline on this house and we hope to be finished by next May… so it would be great if it stopped raining!
Our main goal in the designing of this project, was to:
create a light and airy rural retreat with a welcoming feel
maximise the 270 degree views of the escarpment and surrounding landscape
take advantage of the northern sun for warmth in winter.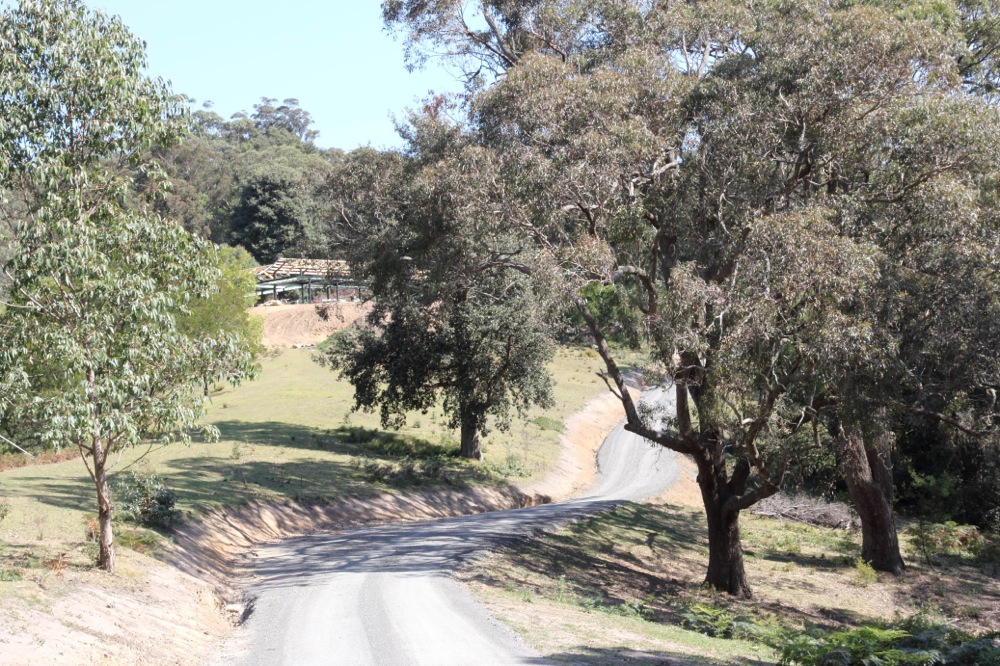 The house began to reveal itself in late July of last year, as the bold, black steel frames were erected.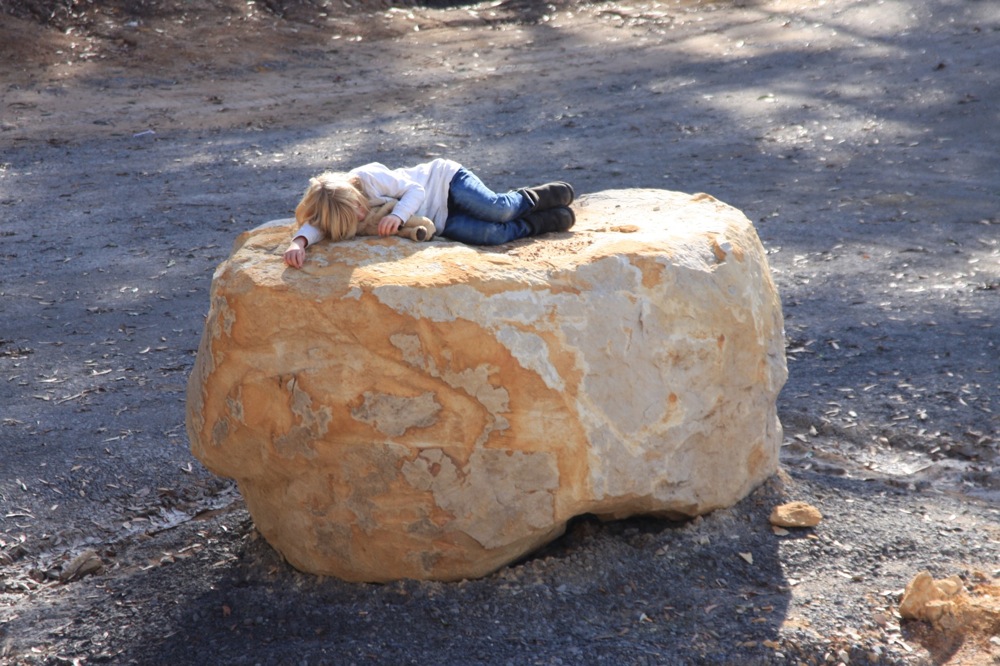 Construction is hard work.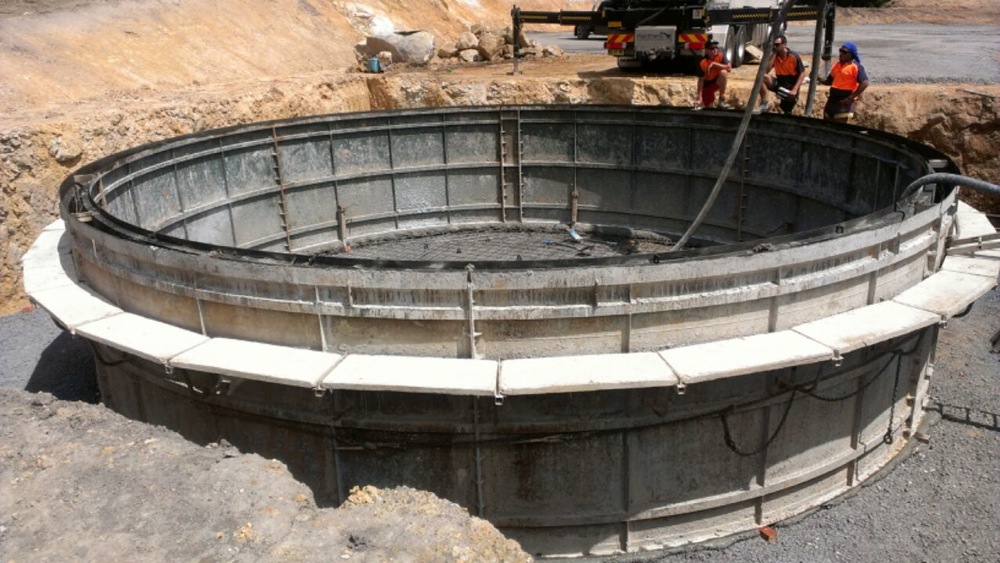 The water tank is well underway.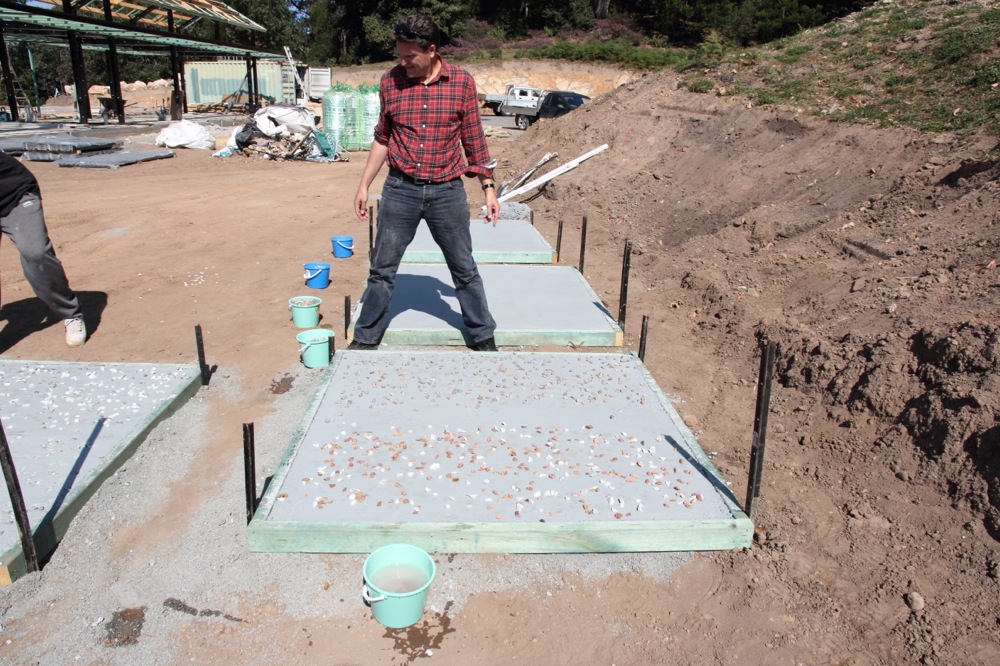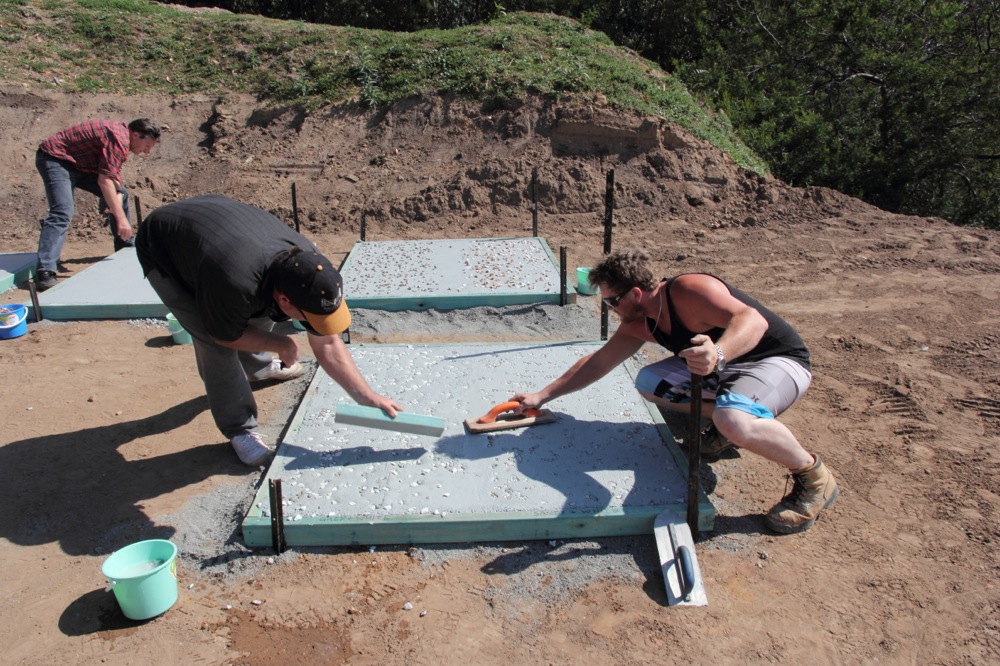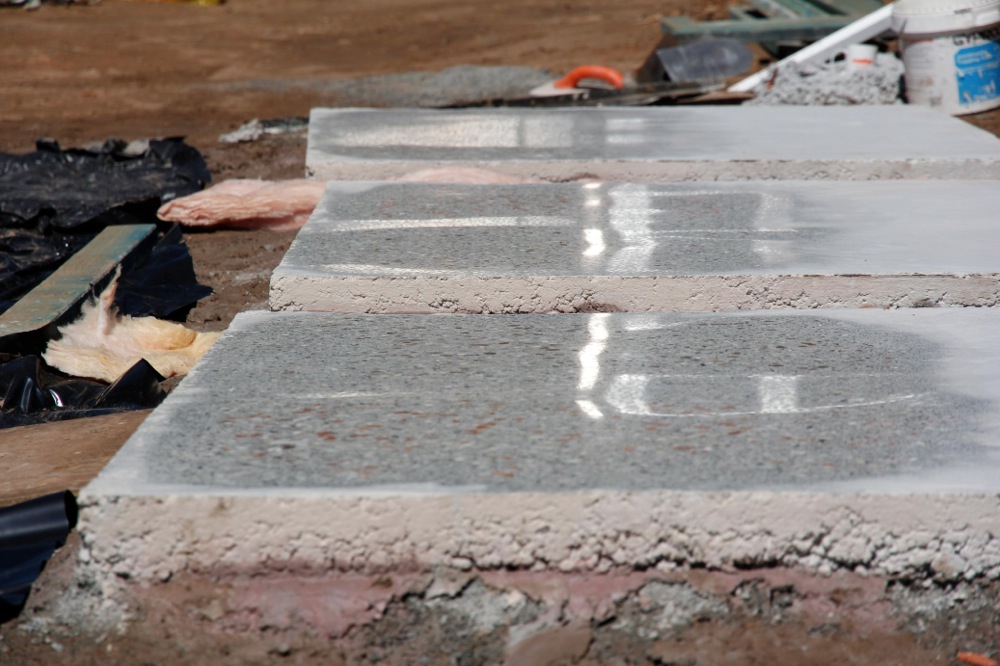 Adding aggregate to the concrete for sampling.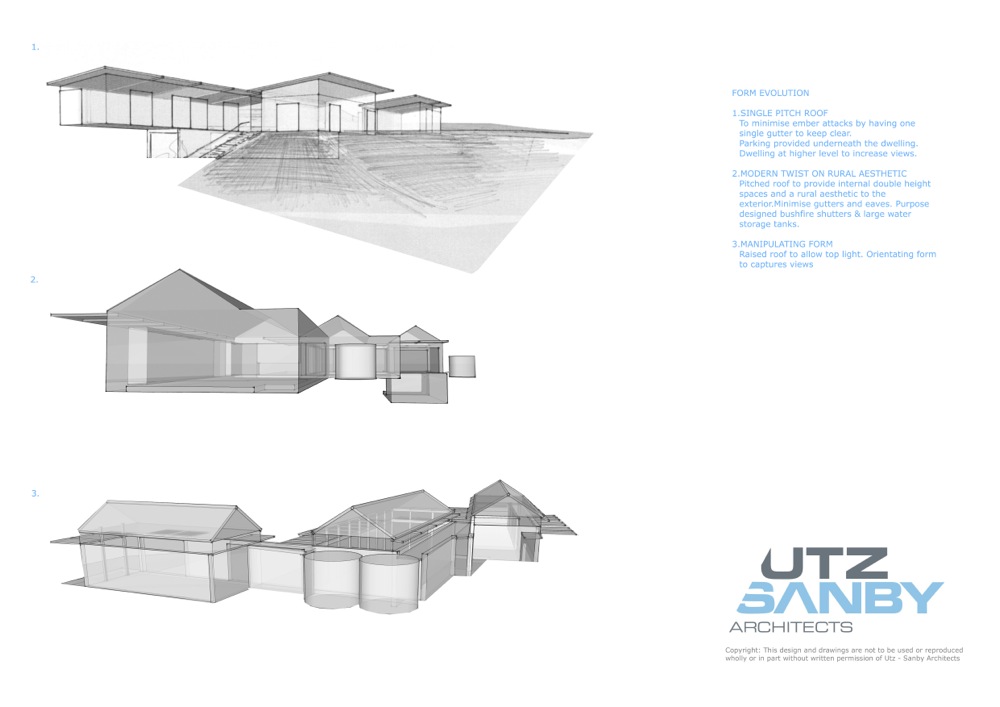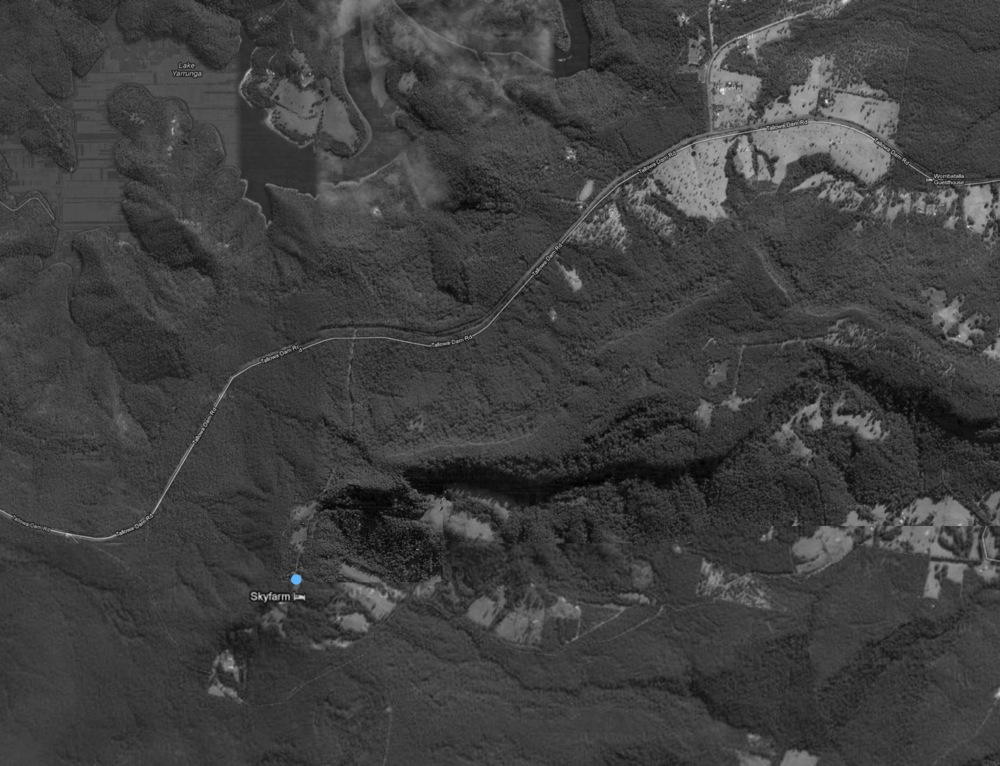 Beautiful, secluded site.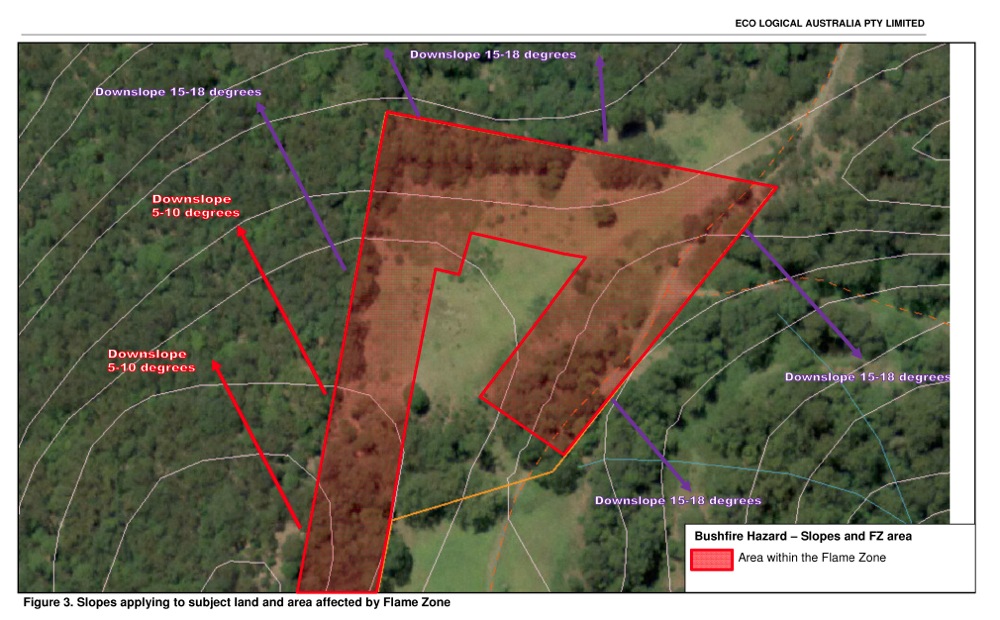 As was expected, the site is extremely susceptible to bushfire – the red shading in one of our images indicates areas within the flame zone, the riskiest part of the site. The remainder of the site is BAL40 which is one level from Flame Zone. The project now addresses these conditions. Nothing we haven't done before but something that increases the complexity of the job.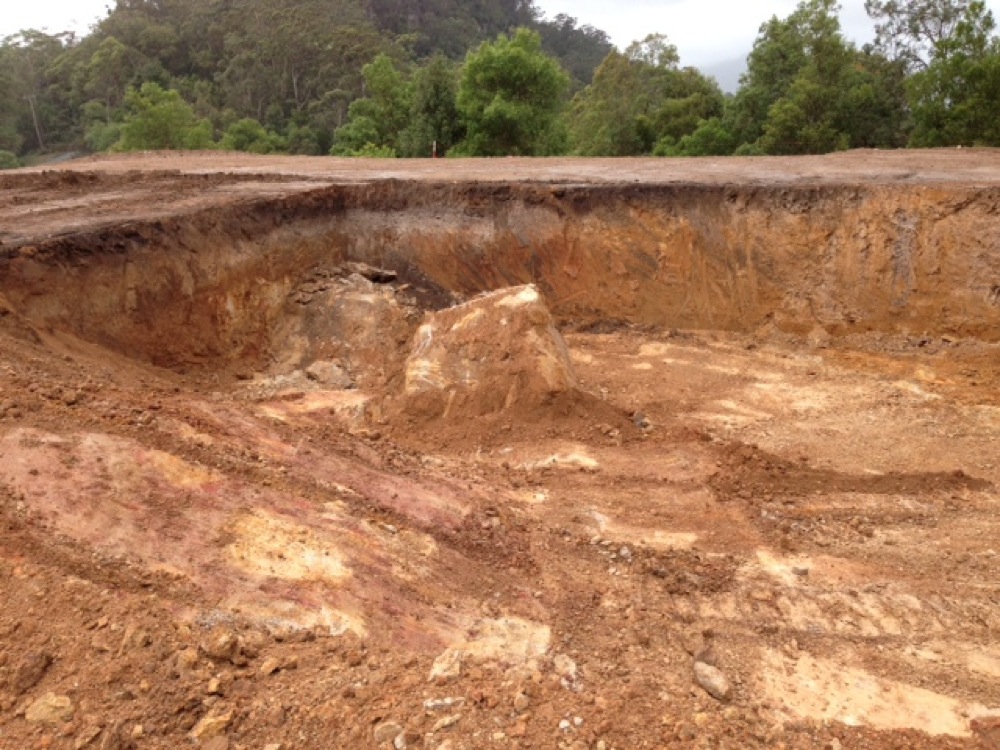 Digging into the red Australian soil.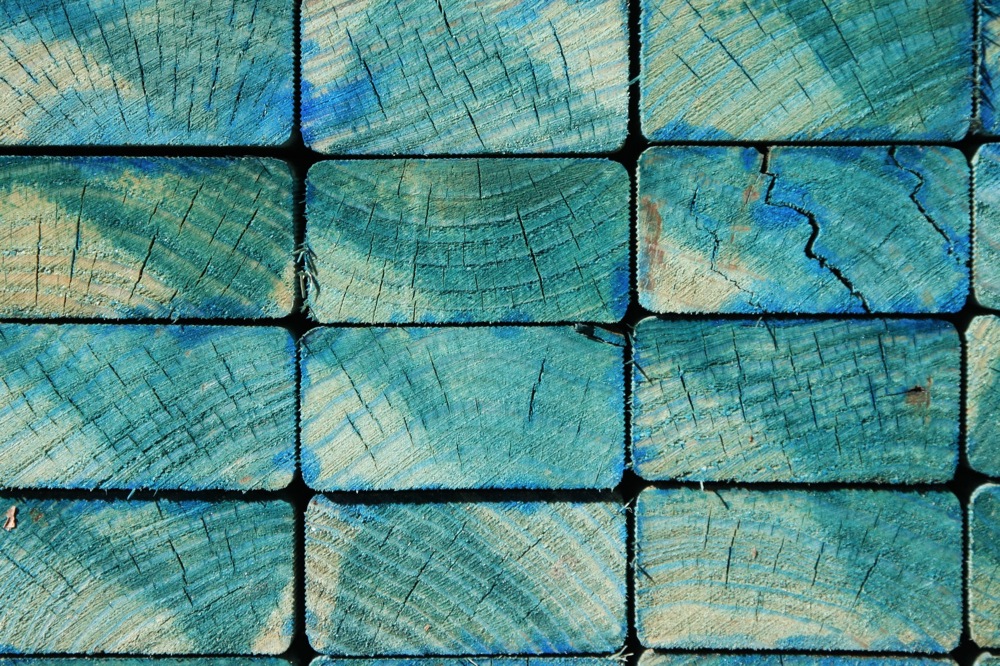 Treated pine, ready to roll.  What a stunning texture and colour, seen from this angle.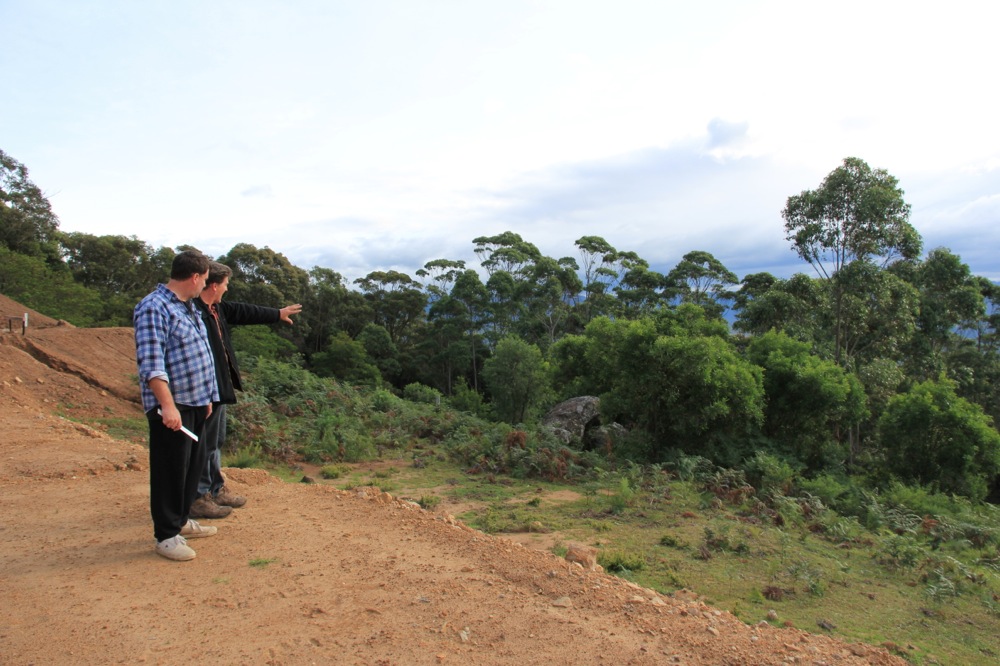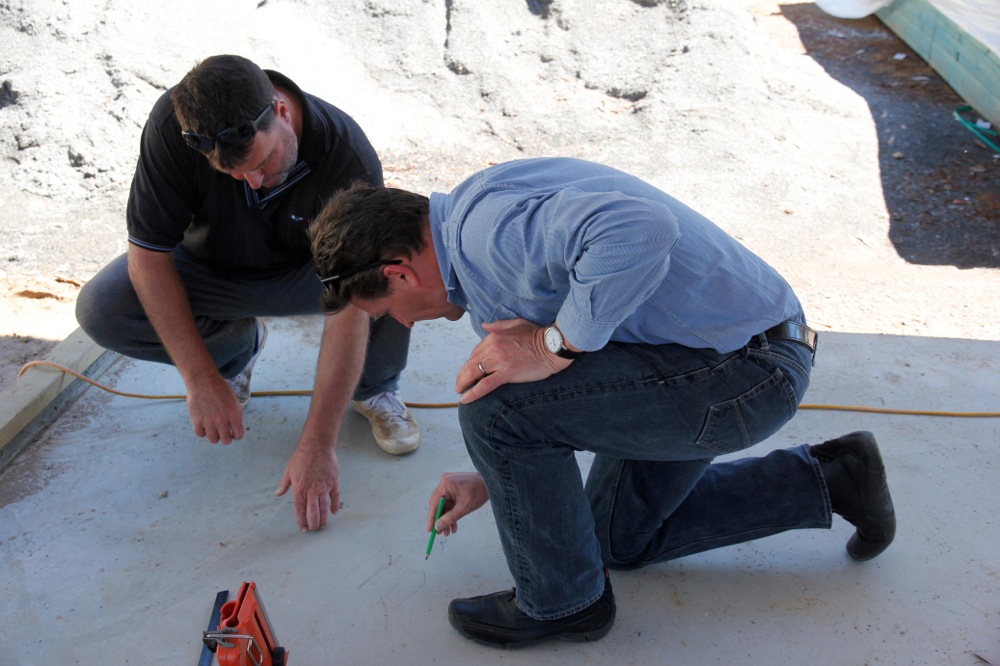 A collaboration of visionaries.