We recently finished construction on our Manly Lagoon House alterations and additions project.  Its characteristic timber screen is one of our favourite parts of the design.  The house also features timber in many other parts of its additions: the weatherboard on the front façade, the interior floorboards and the deck off the living area.
We are glad to see this project as a finalist in two award categories in the 2015 Australian Timber Design Awards:
Recycled Timber and
Excellence in Timber Design – Residential Class 1 – Alteration or Addition.
Visit the project portfolio here.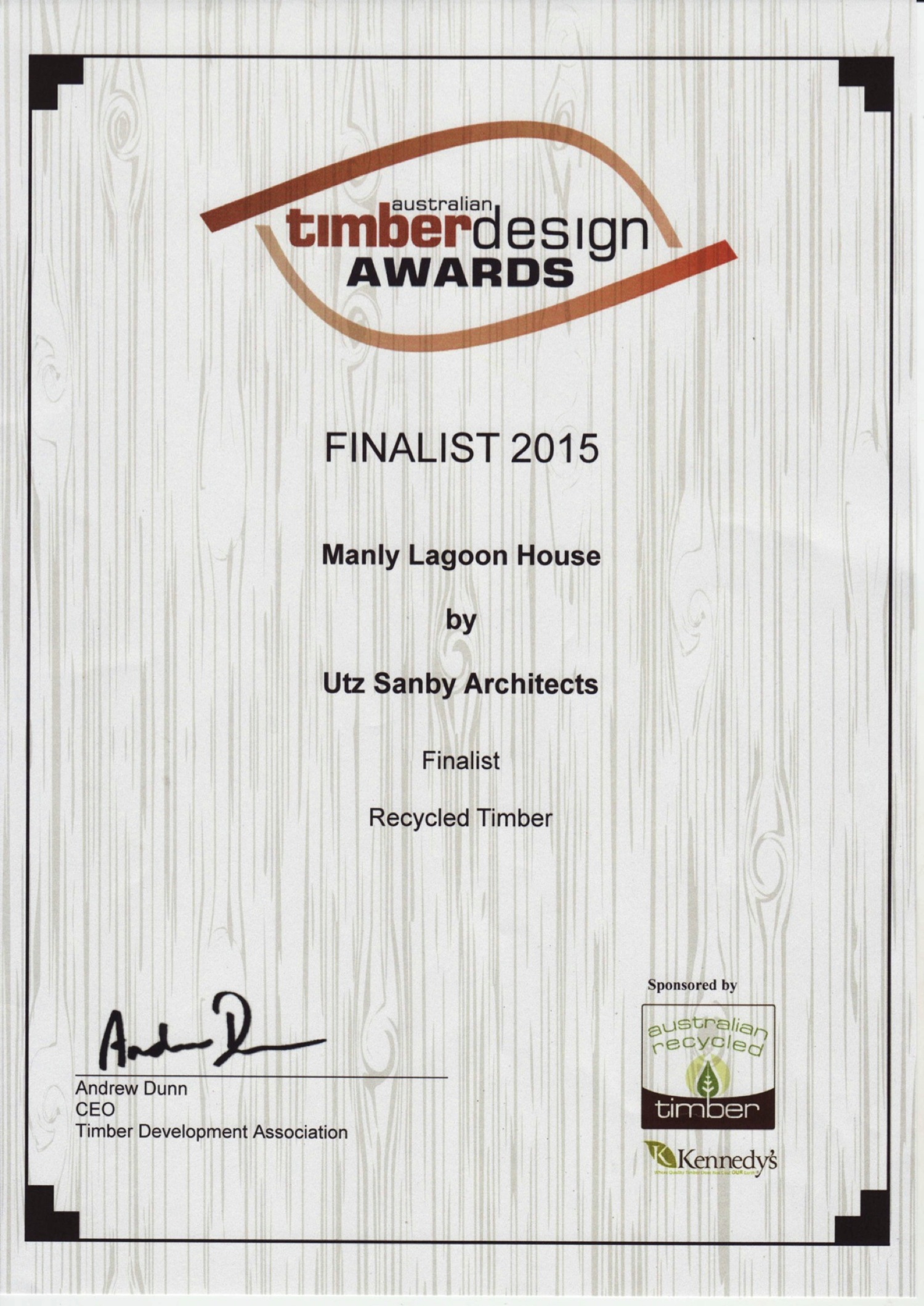 Finalist: Recycled Timber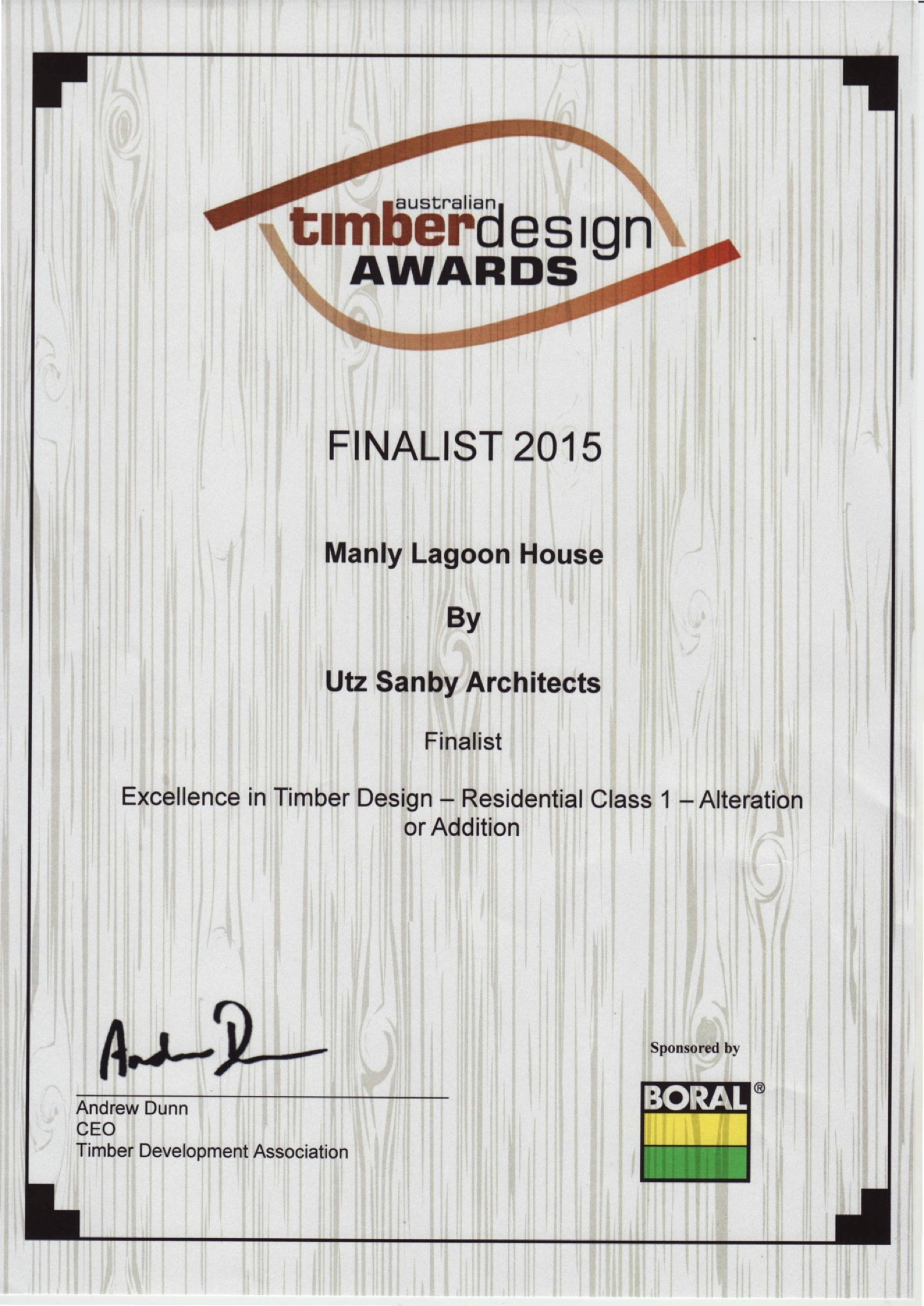 Finalist: Excellence in Timber Design - Residential Class 1 - Alteration or Addition